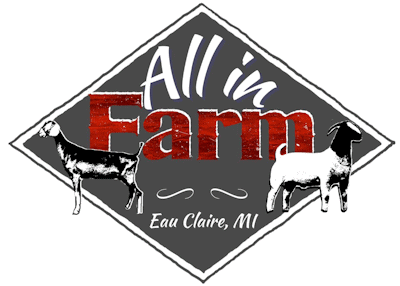 Welcome to All In Farm's website!
All in Farm is located in Eau Claire, MI. We are located in Berrien County in southwestern Michigan roughly 25 miles
from Lake Michigan. We are close to multiple state parks, beaches, sand dunes and lighthouses!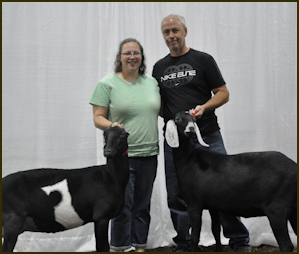 Our farm was created in 2010, and we started All In Farm with Boer goats. In 2012, we made the decision to add Nubians to our homestead and could not be happier with our decision. We added LaManchas to our breeding program 4 years ago. The personality they have brought to our herd is amazing. We decided to combine some of our best genetics and made some gorgeous grades. We have since sold the Boer goats from the herd.
Roger works as a propane technician for Ceres Solutions here in Eau Claire and Jessica works as a surgical technologist for Spectrum Health-Lakeland in Niles, MI.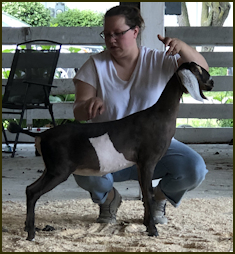 We show at the many ADGA shows offered in Michigan and are very active with our county youth programs.

We emphasize a healthy, well fed herd and kids are raised on a CAE-prevention program with heat-treated colostrum and pasteurized milk. All of our Nubians and LaManchas are registered through the American Dairy Goat Association.
Thanks so much for stopping and taking a look. Visitors are always welcome...just give us a call first.
All In Farm
Roger and Jessica Tharp
5874 Staley Rd.
Eau Claire, MI 49111
269-845-0320
dylan49120@gmail.com


All information and photos on this site are © All In Farm 2021-22
Website designed and maintained by Sunflower Web Design
Webhosting provided by Firebug Studios
Page last updated on 09/09/2021